Simon says," ADOPT ME!"
Meet Simon, an adorable fawn coloured puggle available for adoption in Evansville, IN.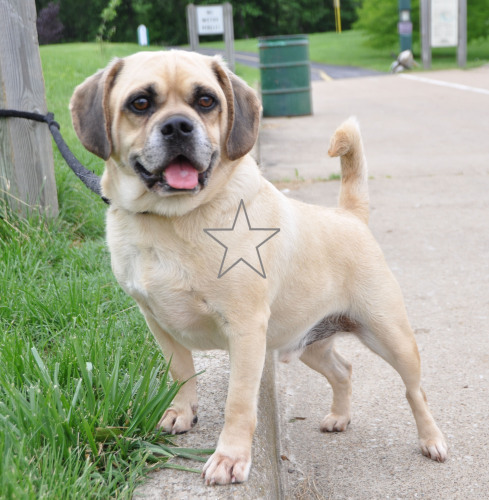 Simon is the cutest thing to hit Puggledom since, well, Kolchak! Seriously, I love him. What an adorable, sweet, happy little guy! His wrinkly face makes me want to SCOOP HIM UP AND SNUGGLE HIM!
I bet he is snuggly too. Doesn't he just LOOK snuggley? Remember, puggle rhymes with snuggle for a reason! These little clowns are great energetic little goofballs during the day and the world's cuddliest little munchkins at night.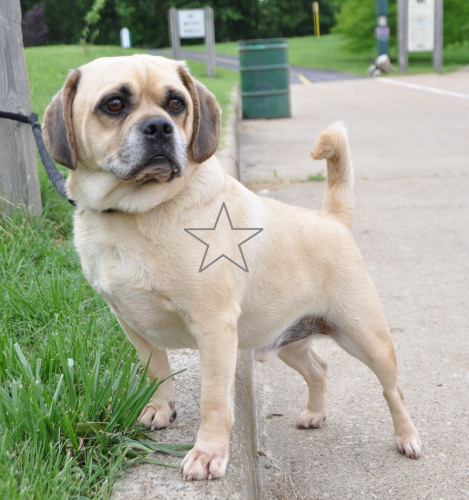 Simon was picked up by
Evansville Vanderburgh Animal Care and Control on May 26th as a stray, so he has mad street cred. Judging from his goofball smile in the top photo, he hasn't let life on the streets toughen him, as he still looks like a pretty happy-go-lucky guy! He is now looking for the perfect family to finish his "rags to riches" story.
Will you please consider saving Simon's life through foster or by making him a permanent part of your family through adoption? Shelter dogs are the BEST dogs around, and they never forget what you have done for them. 
Come on….click here to contact the shelter and adopt Sin. You know you want to!
All posts are the property of Kolchak's Kitchen and Kolchak Puggle/Jodi Chick. Please ask before reposting content. All reposts must link back to our site. Thank you!