I'm not sure I'm ready for this.


Can we make like Cher and Turn Back Time? I mean really, do you know what the temperature is at my house right now? Well, DO YOU?! It's 47 lousy degrees. 47! I feel like I'm living with penguins. That is TOO COLD FOR A PUGGLE. We really are warm weather dogs. For barking out loud, I'm chilly! I have no patience for the cold. In the Winter, the Mama is constantly calling me away from the fireplace. She thinks I lay "too close". Maybe I wouldn't lay so close if it wasn't like the Arctic Tundra in here, eh, Mama??

Bears have the right idea.


Seriously. They binge on all the yummiest stuff then, when they are good and full, they have a really long nap. They move right to the back of a warm dark cave and they stay there until the weather doesn't suck so bad. I wonder, if I crawl all the way behind the couch, do you think I could hibernate too?
Mama, you better warm me up and fast!
You've gotta do something before I freeze solid and you have nothing left but a puggle-shaped ice sculpture. Comfort foods! I want warm, cozy comfort foods. Get in the kitchen, Mama! Woof woof!
These yummy bars are perfect pup treats for a cool fall day and they're super simple to make, which is always a bonus. Even humans who are not proficient in that Kitchen room can throw these together – we swear.
"Freezing My Tail Off" Fall Treats


1 cup pure canned pumpkin (not pumpkin pie filling)
1 1/2 cups Oatmeal
1/2 cup shredded coconut
2 tbsp. coconut oil (or use regular cooking oil)
1 tsp baking powder
1/4 tsp baking soda
1/2 tsp. cinnamon
1 large egg
optional: peanut butter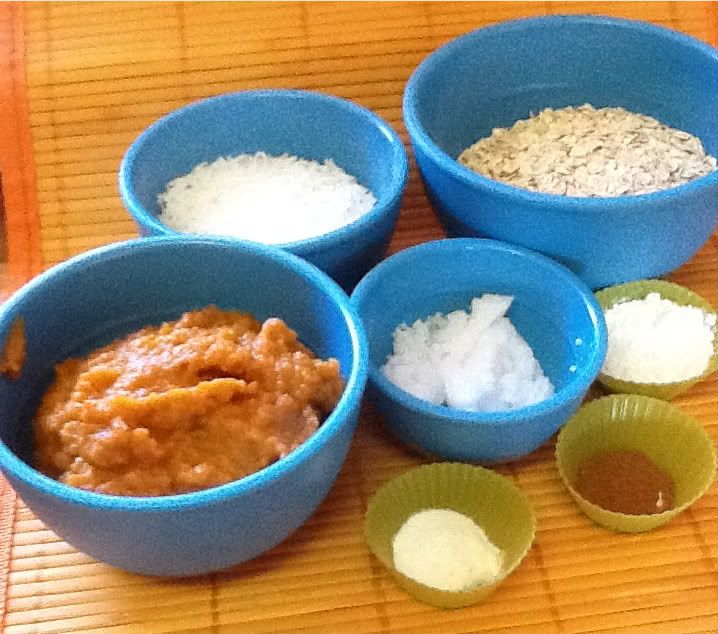 Preheat oven to 350F
Line a 9 x 9″ baking pan with parchment paper.
Goop pumpkin, oil and egg into a medium bowl and whisk until very smooth. Add oatmeal, coconut, baking powder, baking soda & cinnamon. Stir together until dough forms a loose, almost but not quite crumbly texture. Don't forget to help the Mama clean up! I love love love licking the spatula!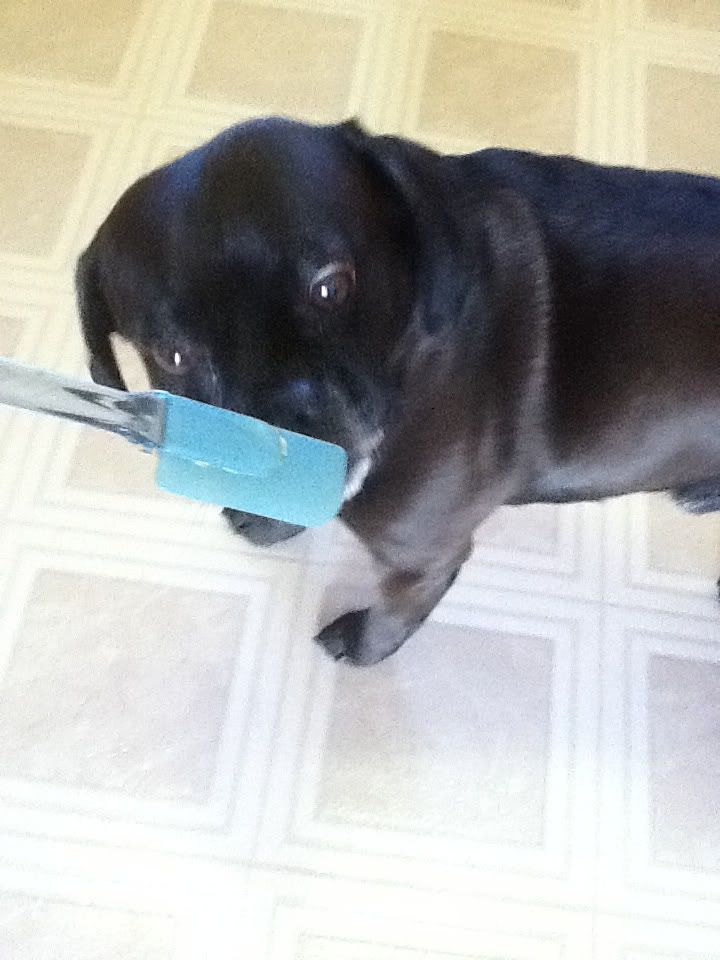 Pour dough into 9″ x 9″ pan and press into a level layer. place in oven and bake for 35 – 45 minutes – or until the edges get browned. Remove from oven, allow to cool. If you are *extra fancy* melt some Peanut butter to drizzle over the top of these easy and cozy treats.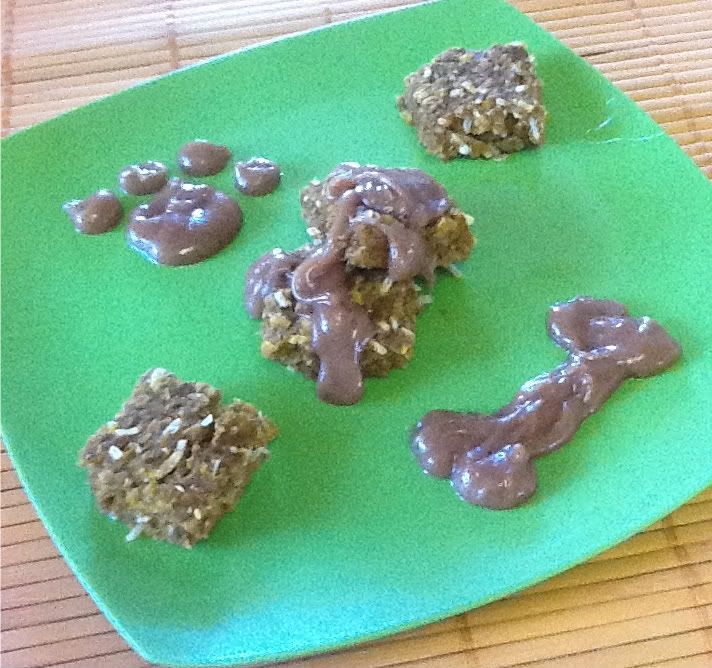 Keep an eye on your humans with these! Warm with a little peanut butter & honey on them, the Mama will totally steal your snaCcks! NO FAIR MAMA, PAWS OFF! Keep it between you and me, but the Mama ate half the batch this weekend! Next thing you know, she'll be chewing my toys and sleeping in my crate. No wonder people think she's the crazy dog lady!! shhhhh though, OK? That was supposed to be a secret.
__________________________________________________________
Every week, we invite you to link up your Tastiest Post and Hop On to some other blogs to discover all sorts of new treats and snacks. We encourage you to link up to your:
Original Dog Treat Recipes (if posting someone else's recipe, you shoud always get permission first. Otherwise, that's theft brotha.)

Human Recipes (Please ensure your post makes it clear they are HUMAN TREATS!)

Pictures of you enjoying your favourite treat
And all things snack and treat related! To take part:
Follow your hosts, Kol's Notes & Sugar the Golden Retriever

Grab the badge above for your post

Add your link to this week's inLinkz tool
What is YOUR tastiest treat?
All posts are the property of Kolchak's Kitchen and Kolchak Puggle/Jodi Chick. Please ask before reposting content. All reposts must link back to our site. Thank you!
All posts are the property of Kolchak's Kitchen and Kolchak Puggle/Jodi Chick. Please ask before reposting content. All reposts must link back to our site. Thank you!
If you liked this, then you'll probs like these too:
Comments
comments