Blue Lotus is a design boutique specializing in everyday stationary and gift products for today's trendy and stylish consumers.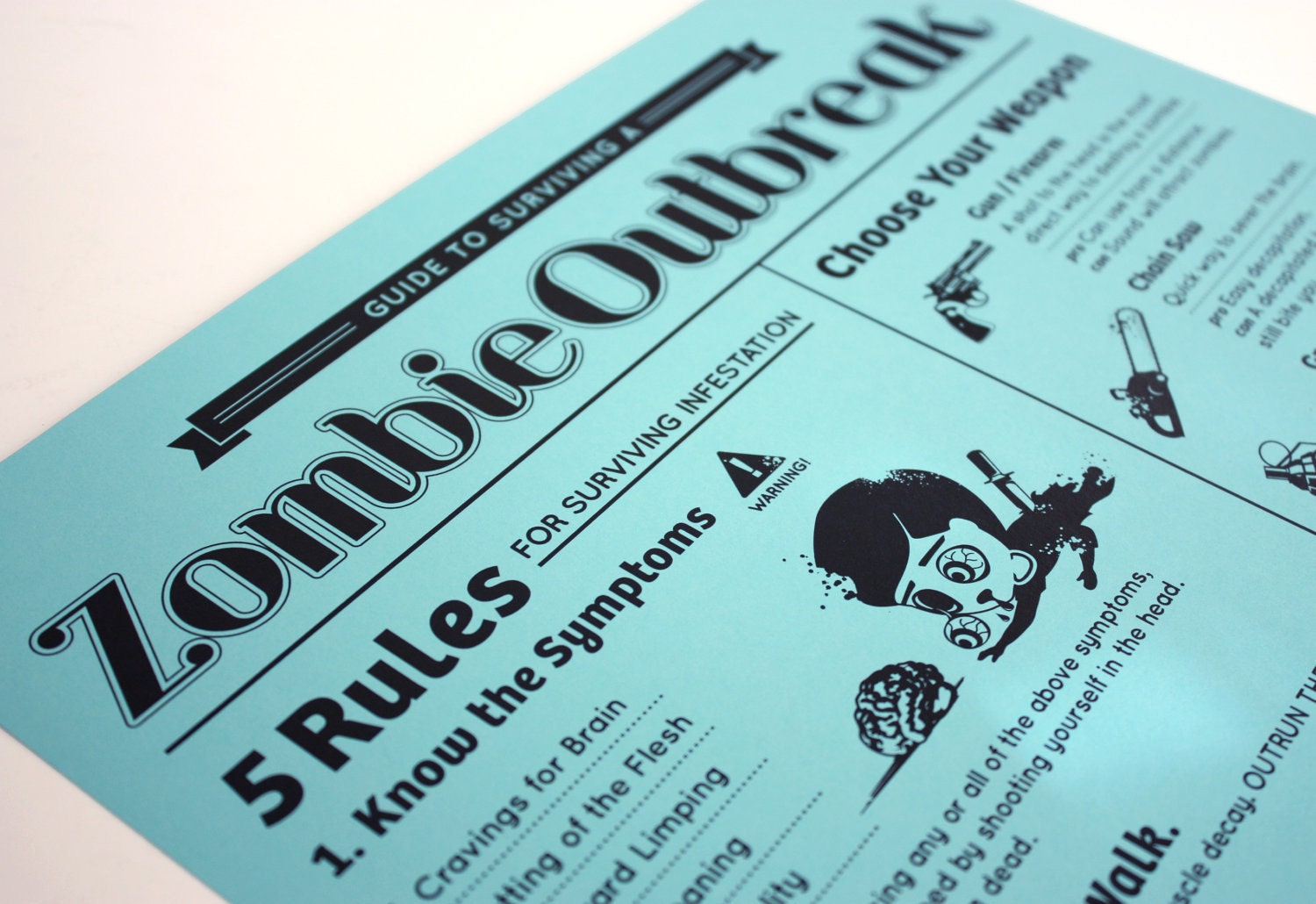 So you've heard all about our zombie plan.

Be prepared. Know your options. Head for open water.
You've learned a bit about how to create your own Zombie Plans.
How are you going to keep your essentials met? 
But all Zombie plans have their weak spots. 
Often that weak spot is a member of your Zombie Response Team who can't get the job done in a pinch. When a zombie if shambling towards you, you better be ready to act. This doesn't worry the Mama. Her Zombie response team is rock solid. She has friends that she knows she can count on. Friends like Auntie Brenda. The Mama  & Brenda have planned for every scenario they can think of, but there is still a chance things could go wrong. There is still a chance that our Zombie plan has a weak spot. According to the Mama's friend Brenda – the weak spot in our plan just might be Felix.
by Brenda from…oh wait. She doesn't have a blog. 
You should totally get on that B. You need a blog. All the cool kids are doing it.
My friend Jodi has asked me to write a post about how her dogs' could be a liability in the coming Zombie Apocalypse… oh, you scoff at the "coming" idea? Yeah, you're what we like to call "bait".
Jodi and I have been working for years to come up with as many Zombie Plans as we can. It's impossible to cover all your bases as there are so many variables to consider when dealing with zombies. What type of zombies are we up against? Fast walkers? Slow walkers? Zombies that can walk through water or can they swim? Are they rotting zombies or the clean looking ones? Are they able to open doors or just moan and drool at you? Where is Patient Zero located and how much time do we have to gather supplies? The list goes on and on… One thing I know is included in all of our Zombie Plans – Felix and Kolchak.
Now, before I continue, I want to start by saying I love those dogs. They are fabulous little creatures with hearts of gold. Jodi has done a wonderful job raising them and I hope they are around for a very, very long time to come.
However…let's divide this up by dog.
KOLCHAK

– sweet little puggle. He's well trained to listen to Jodi and responds very well to bribes. As long as we have a large supply of jerky treats he should be good to stay quiet and listen when he's told. Gets a little too excited at the site of any living person, unsure of how he will react to a non-living person. Very good at running away at the sight of danger.
CHANCE OF GETTING US KILLED

– 3 out of 10
FELIX

– *sigh* sweet, sweet Felix. Usually quiet, mild mannered dog, so long as Jodi is right by his side. The second she leaves, he is a hot mess. Barking, whining, frantically looking for her. And there is nothing you can do or say to simmer him down. As long as Jodi can keep nearby to him, he should be fine. Easy to control in low stress situations so on the days where there isn't a horde of zombies chasing after us, he should do well. Loves people, all people, probably even the undead kind of people. If you are within his eyesight, he will want to be your friend. It's adorable in a zombie-free world; suicidal in the Zombie Apocalypse world. This dog WILL approach the living dead with the full intention of being their new best friend. However, it will get us all eaten.
CHANCE OF GETTING US KILLED

– 9.9 out of 10
Now, both dogs have their advantages – they're both all black, so going stealth at night won't be a problem. They are both small and lightweight, so carrying them in instances where we have to "GET OUT FAST!" should be fine. When Jodi is around, they are well behaved. They are very VERY VERY spoiled. Jodi has a slight tendency to give them whatever they want. They are used to a relaxed, monotonous, easy way of life. If you have read any of her blog posts you will know exactly what I mean.
Can they adapt to a quickly changing daily routine? I don't know. They could very well surprise us all. And I know Jodi will do anything she can to protect them and keep them safe, as will I.
Felix is going to get us killed.
Brrrrrraaaaaaaaaiiiiiiiinnnsssss!
Who knows? This witty reminder of how to react to a Zombie Apocalypse just night save your life one day.
To enter, leave a comment below telling us what your biggest concern is during the apocalypse. Food? Water? Over friendly pups?
Want some bonus entries? OK! 
Share this post via Facebook or Twitter and leave a blog comment with a link to the post.
Make a donation to the Lucky Dog Rescue (via our Chip In) and comment below "I donated to the Lucky Dog Rescue" (Suggested minimum donation of $2.00 per entry. Please use the same email to comment as you use to chip in).
**Open to residents of the US and Canada, except Quebec. Winners must correctly answer a skill testing question. 
Winner will be drawn Monday, November 14th.
All posts are the property of Kolchak's Kitchen and Kolchak Puggle/Jodi Chick. Please ask before reposting content. All reposts must link back to our site. Thank you!