I'm pretty sure that like every dog in the whole world love jerky treats. 
Tasty, yummy, chewy meat – what's not to love, right?
With all the recent scariness regarding jerky treats from China, we're really excited to share another great US jerky treat that you can enjoy!
2 Little Boston's Chicken Jerky Treats are made with all natural, human-grade, organic chicken breast bought from local suppliers in New Hampshire.
That sure sounds tasty to me!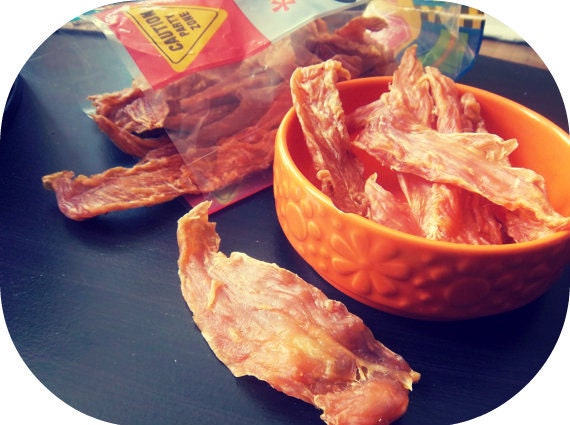 Want to try these tasty treats?
They're just $9.00 for 10 pieces of jerky (plus shipping)
But guess what??
You can get 25% off by using coupon code
All posts are the property of Kolchak's Kitchen and Kolchak Puggle/Jodi Chick. Please ask before reposting content. All reposts must link back to our site. Thank you!