Ever since we moved into the apartment, I've been looking for the perfect welcome mat.
I'm super fussy about what makes it into my space and while I put down one of those rubber bottom grey utility mats right away, to protect my beige carpet from our winter weather and holy woof, THE MUD.
While I've found a few really cute mats for dog lovers, I haven't found the mat just yet.
Felix thought I should get this one.
Kol is pretty sure this is that mat we should get, just on the of chance that people take it seriously and he gets a few roasts out of the deal.
Both mats were just way too small  for what I need and while they're cute, they're just a little too generic dog lover to me.
They're cute, but they could honestly go in any dog loving home anywhere. I want something a little more us. That's why I was so excited to discover this custom mat tutorial. I can totally make my own mat and it can be everything I want. Heck, I could even use the giant utility mat I already have and make it 100% Casa de Koly fabulous.
Like this, yo:
THIS IS HAPPENING.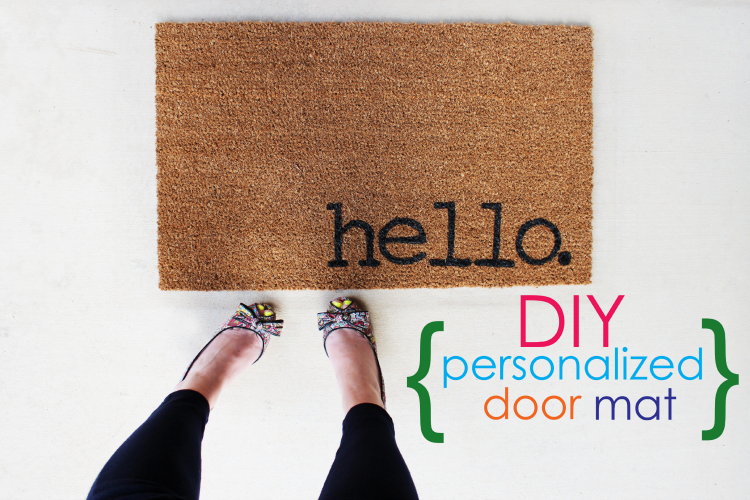 Have you ever considered making your own mat? What would it say?
If you liked this, then you'll probs like these too:
Jodi is a baker, crafter and dog mom hailing from beautiful Vancouver, BC. (That's in Canada, eh?) When she's not making homemade dogs treats or creating crafts for dog lovers, she can be found reading, pinning all the things and eating a copious number of cookies.
Latest posts by Jodi Chick (see all)