As a member of the Etsy affiliate program and an Amazon Associate, I earn from qualifying purchases.
'Tis the Season and all those woofs…
Apparently, those holidays are coming. You know the ones I mean, the ones where the Mama goes off the deep end in a crazy attempt t make everything "Merry & Bright"?
Christmas is coming.
It's the Mama's mostest favouritest time of the year. So many favourite things that it is hard to pick her very favouritest of them all, but based on the fact that she sounds like a gaggle of 7 years old girls at a Beiber concert every morning at breakfast, I'm going to say she really really like advent calendars.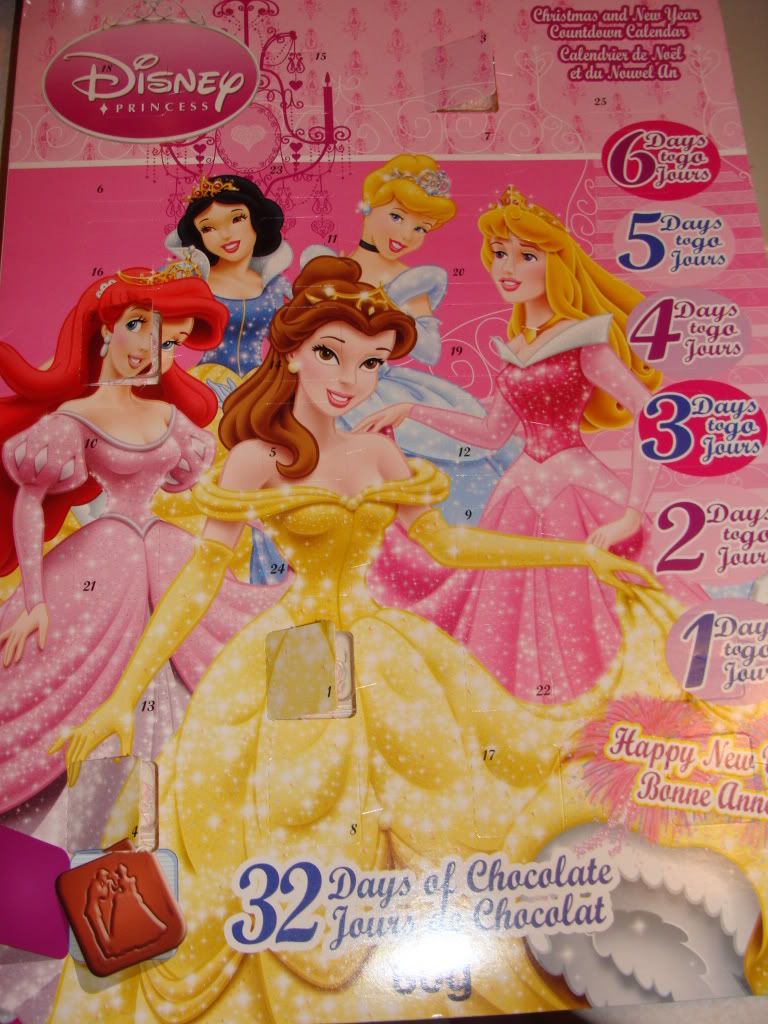 Yes, the Mama has a Disney Princess advent calendar.
She almost got Pooh Bear, but the princesses felt more "grown up".
One of the Mama's favourite things to do is eat chocolate.
Eating it before breakfast? Pure bliss. She even makes those snuffly little sounds that humans tend to make when they are satisfied and happy. The Mama usually only makes those sounds when she is snuggling me.
Mama's early morning indulgence was
perfect..
.almost
.
Ummm…Mama? I think you're forgetting something.
GASP! No early morning treats for me! What gives Mama? I want in on this Advent Calendar business. I like treats before breakfast. Only one catch…the Mama has actually never seen a doggy advent calendar. well, good thing you're crafty Mama. You'd best get to work!
It's super easy to make a DIY Doggy Advent Calendar.
Or at least it looked easy when I watched the Mama do it. I'm an excellent supervisor. I do totally think the Mama cheated though! Since we got a late start, she only did the 12 days of Christmas. JUST 12?! Fine, I'll allow it Mama (since you did it without consulting me), but I demand a pre-breakfast treat until then, are we clear?
Anyone could make this, even if they aren't lucky enough to have a puggle to keep an eyes on them.
Here's what you need:
We picked up everything (except the treats, which are homemade) at our local dollar store for under $10!
A plain wreath

Red & green cardstock (We used 2 shades of red)

Christmas Bows & miniature Christmas balls (or other decor)

Crafters Wire

Miniature Ziploc Bag (usually in the craft aisle of any dollar store)

Glue

Scrapbooking grommits (optional, but pretty)

Merry Ho Ho dog Treats (Check back tomorrow for Tasty Tuesday to get the recipe!)
Cut the numbers 1 through 12 out of the green cardstock. Glue the numbers onto the tags. Don't forget to have fun! Decorate the tags with markers & scraps of cardstock. Put a hole in each tag and secure the hole with a scrapbooking grommit.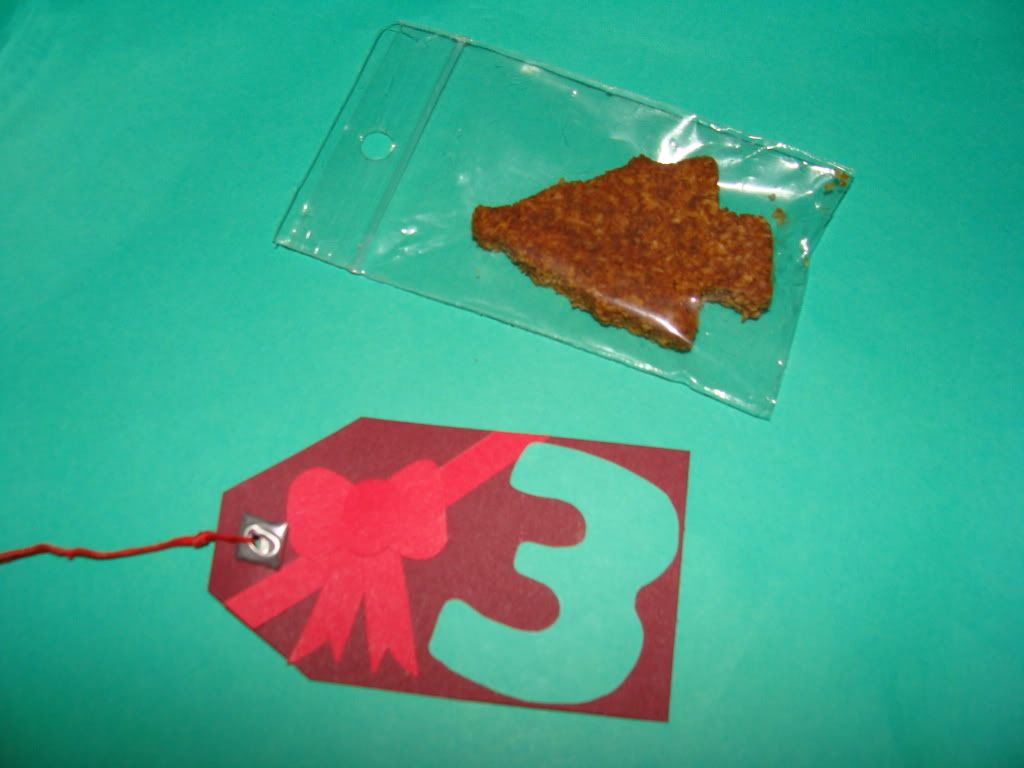 Place the treats into the tiny plastic bags. Thread the crafters wire through the tags and the hole in the treat bags. Use the crafters wire to secure them randomly all over the wreath. Add bows and balls until the wreath looks full and decorative. If desired, you can use scrapbooking letters to put a greeting across the top.
Hang on the wall and enjoy a holiday treat everyday until the BIG day!
What do you think? Cute, right?
Looking at it now, the Mama wishes she had put on some "doggy fabulous" touches, like bone shapes and paw prints. She might have to go back and add them.
Check back next weekend. The Mama had so much fun making my advent wreath that she's going to make Felix an advent calendar of his own too! This one is completely different, but it's just as much fun!
Does your dog have an advent calendar?
*****************
All posts are the property of Kolchak's Kitchen and Kolchak Puggle/Jodi Chick. Please ask before reposting content. All reposts must link back to our site. Thank you!