the Mama is as excited as WOOF, you guys.
You see, while she was off gallivanting on the Prairies, a new toy arrived. A really cool new toy that she can't wait to play with. Frankly,
I
 can barely wait for her to play with it. We've set aside some
major
 time on Sunday just to play with our new toy. Do you want to see what it is?
Of course you do!


Ohmiwoof you guys right?


That right there is a dehydrator dedicated especially to making dog treats. The Mama and I are so excited we could chase our tails. We've been woofing practically forever about why we love to make dehydrator dog treats, but this was almost too much! A company that was so excited about the idea of making dog treats at home they made a special product just for us dogs!
We can't wait to try it and tell you all about it!


Plus, there seems to be an identically sized box that the Mama didn't open sitting on the kitchen counter. It looks like the exact same thing, but  can't imagine what we'll ever do with TWO Pet Treat Makers, can you? Any ideas what we should do with that extra one??
So as the Mama and  drift off to sleep, we're both dreaming of the same thing: just what will this magical new toy make this weekend.


We've got tons of ideas. All these tasty treats can be made in the dehydrator!
None of our existing recipes seem…special enough… to make in the new dehydrator. I think we have to come up with something NEW to honour the new dehydrator, don't you?!
Tell me! What kind of treats do you think we should try??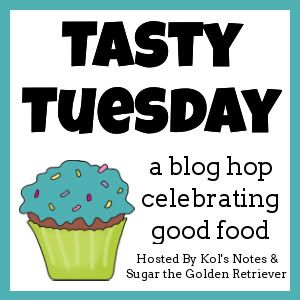 This is a blog hop!  
Every week, we invite you to link up your Tastiest Post and Hop On to discover all sorts of new treats recipes, great giveaways 
a

nd more!
To take part, follow your hosts, Kol's Notes &  Sugar the Golden Retriever, grab the badge from our sidebar and add your link to this week's hop!  


 
Comments
comments