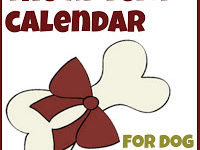 Welcome to the Advent Calendar for Dog Lovers hosted by Kol's Notes, PupLove, Rescued Insanity, Woof Woof Mama & I Still Want More Puppies! 




Every day between now and December 24th, we'll be giving away great prizes – plus every time you enter to win a daily prize, you'll be entered to win our fabulous Grand Prize Package worth more than $1000 featuring gifts from each of our 24 fantastic sponsors! 
With no further ado, we're proud to introduce today's sponsor, Toby and Max!


I love to wear my paw on my sleeve, so to speak. It should come as no surprise that I have a nice collection of dog themed jewelry. 



I love discovering pieces that are inspired by the dog and stylish. Toby and Max features beautifully made, great dog-inspired designs. 


Click on any image to embiggen for a better look.
Sandy Comstock, owner & designer of Toby and Max Jewelry , is inspired by words and phrases that bring people comfort, humour and a belief in themselves. With a ton of paw themed designs, I'm willing to bet she's also a dog lover!
Toby and Max wants you to be wearing one of their jewelry pieces! 

Enter now for your chance to win and check out the entire Advent Calendar for more chances to win great prizes
You must complete the Rafflecopter form and leave a comment below in order to be eligible to win. Good luck!

All posts are the property of Kolchak's Kitchen and Kolchak Puggle/Jodi Chick. Please ask before reposting content. All reposts must link back to our site. Thank you!
Comments
comments