The 12 Days of Kol's Notes is a sponsored event. Featured brands have provided prizes, paid participation fees or provided other compensation to be included, however, we only share products that we believe in. All opinions share are our own. Affiliate links may be used in giveaway posts.
---
It's that time again folks! The time of year when we share some of our very favourite pet products and when I get to feel like Santa or Oprah and giveaway a ton of super cool swag. We've switched things up this year and, if you can believe it, we have EVEN MORE amazing prizes for you this year. More than $3600 in all. Holy Woof. It's our biggest year EVER, so stick around, come back tomorrow and remember, every entry counts as an entry into our AMAZING surprise Grand Prize, so you don't want to miss a single day.

In today's post, we're featuring the second batch of great brands that focus on something near and dear to my heart: sustainability.

I don't think it's any secret that deep down I'm one of those West Coast, granola-eatin', tree huggin' hippies. I want my dogs to have the best, but I want to take care of the planet and be eco-friendly too. That's why I love the message of the Pet Industry Sustainability Coalition. Their goal is to help the pet industry grow in an 

environmentally and social sustainable way. All the prizes featured in the Day 11 & Day 12: 12 Days of Kol's Notes giveaways are made by brands that are members of the PISC and who have committed to producing their products in a sustainable way. These are pet products you can feel good about.
On the twelfth day of Kol's Notes, Koly gave to me…
1. Tasty Treats from Only Natural Pet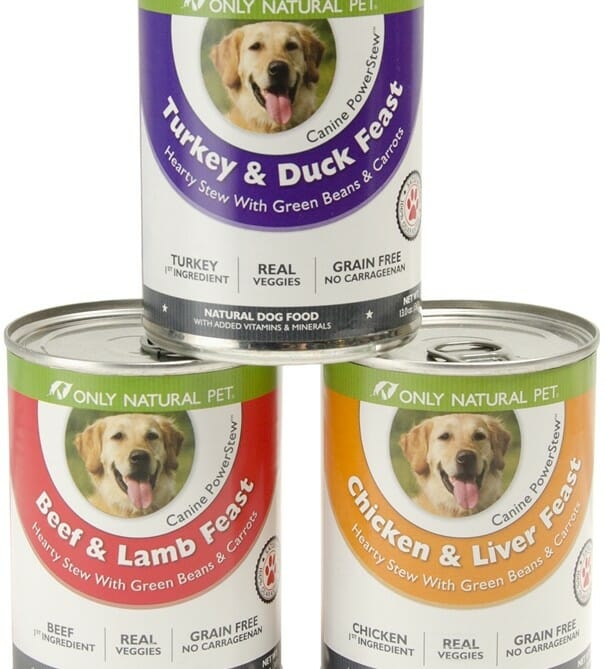 You guys, I don't want to shock you, but I am a bit of a treat snob. My dogs love good food and I love getting them the best, which is why I am such a fan of Only Natural Pet. Not only is Felix bonkers over their Buffalo Jerky, but they have a message I believe in passionately: that a natural lifestyle contributes to a longer and healthier life for your pet. Today's prizes include:

 Only Natural Pet RawNibs Freeze Dried Chicken & Liver Dog Food: 

These nibblets are made from free-range sourced, antibiotic- and hormone-free meats and quality, whole vegetables. The ingredients are not cooked, heated, or steamed before freeze drying. 

A Variety Pack of Only Natural Pet PowerStew Canned Dog Food: PowerStew is holistically formulated with real meat and veggies to give your dog the optimal balance of complete health and high palatability, making meal time enjoyable for even the most finicky dogs.
Only Natural Pet Buffalo Jerky: 

The single ingredient Only Natural Pet HealthTreats Buffalo Jerky Dog Treats are made with completely free range, grass fed water buffalo raised without the use of added hormones or antibiotics.

Only Natural Pet Chicken Apple Pie Dog Biscuits: 

Completely grain-free and made with no glutens, Only Natural Pet Chicken Apple Pie Dog Biscuits features the satisfying crunch your dog loves and is filled with human-quality ingredients, including garbanzo bean flour, apples, chicken broth, and organic eggs.
Get these, plus other great products at OnlyNaturalPet.com
2. A Hemp Bed and Toys from West Paw
Back when Koly was a puppy, he had shark teeth and toys quivered in fear when he picked them up. The only toy that stood up was a tug toy made by West Paw and since then, we've been lifelong fans. Using an innovative and eco-friendly, Air Technology, Zogoflex Air™ was specially designed for dogs fanatical fetchers and play-a-holics. The toys have a tough outer shell made of the Zogoflex material we love, but with a lighter air injected center for fun light weight bouncier toys that float. All of the Zogoflex® and Zogoflex Air™ dog toys are recyclable, made in the USA, floatable, guaranteed against dog damage, BPA and phthalate-free, FDA compliant, non-toxic and dishwasher safe. Today's winner will receive:
Dash dog frisbee: 

New Dash™ frisbee for dogs has an aerodynamic design making it easy for humans to throw and fun for dogs to fetch. Its center hole allows for smooth, off the ground pickups, a stable, fast flight and a gradual descent. 

Measures 8″.

Boz dog ball: 

Light, bouncy and soft enough for dogs to catch with their mouths', Boz™ (ryhmes with nose) dog ball has a durable exterior texture that engages fetch fanatics. 

While human hands can't typically squish Boz, dogs can compress the ball between their teeth giving them a satisfying endorphin release. Better then a tennis ball, Boz is more durable, squishy and doesn't contain any toxic glues or lead. Size small fits in a standard ball thrower.

Big Sky Reindeer:

Get your dog to play some reindeer games, these guys can take it.  Made from excess Big Sky Blanket® material, so it's eco-friendly fabric yet soft and sturdy. Filled with our signature recycled fiber fill and a sewn in squeaker. 

Hemp Bumper Bed: 

Bumper Dog Beds are filled with thick denier 100% recycled IntelliLoft® polyfill made from recycled plastic bottles. Cushions that will not bunch or flatten from extreme use. Eco-friendly 

and

 durable Hemp fabric cover. Zippered opening and machine washable cover for easy maintenance. 
Get West Paw products that your pet will LOVE at westpawdesign.com
12 Days of Kol's Notes: Day 12
*** Open to US and Canada, excluding Quebec and where prohibited by law. Giveaway open Dec. 1 – Dec. 20, 2015 11:59 PM PST. Every entry also earns one entry into the Grand Prize draw. Winners will be notified Dec. 24 and will have until 11:59 PM Dec. 31 to claim their prizes. Any prizes left unclaimed at that time will be redrawn.
Are you as excited about all this swag as I am?! Welp, you ain't seen nothing yet. Come back tomorrow when we unveil our absolutely ridiculous, incredible Grand Prize Package and remember! Every single entry into each of our 12 days giveaways earns you more chances to win that awesome grand prize!
Did you miss yesterday's giveaway post? Never fear, you can go back and enter!
  
 

Plus, don't forget to come back tomorrow when we'll announce our GRAND PRIZES!!
How do you "Deck the Dog House"? 
Head over to Life with Beagle and find out how you can win A TON of awesome Peanuts swag! All you have to do is submit a picture of how you decorate your dog's space for the holidays!





If you liked this, then you'll probs like these too:
Comments
comments