There are some decided perks to being a Dog Mom.
My kids are cute as every loving woof.  The boys rarely cry. They only spend most of my money, not all of it. Dogs require minimal supervision. No diapers (which for some reason gross me out way more than picking up poop.) They are little furballs filled with infinite love and light. I love being a Dog Mom. That said: there is one day a year when being a Dog Mom is definitely lacking: Mother's Day.
These lazy hounds have never once: 
made me breakfast in bed
brought me flowers
cleaned the house
painted me paw print art (willingly)
Being a Dog Mom on Mother's Day can be a letdown!
I feel a little like it's the end of Willy Wonka and there's Gene Wilder: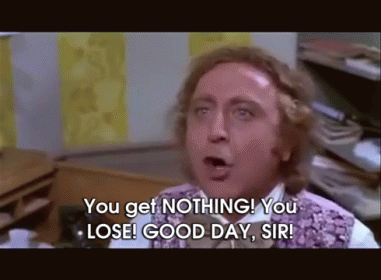 That's why this year, we've joined forces with Brittany at Spencer the Goldendoodle to bring you two absolutely adorable Dog Mom Mother's Day Cards. Download the files, put them together and surprise the lovely dog mom in your life!
… [read more]