Recently, a dear friend mailed me a card.
An actual greeting card. With a stamp. Delivered by the friendly Canadian mail moose. The gesture was so sweet and unexpected, I could barely contain my smile as opened it. So few people send snail mail these days. Why write a letter when you can dash off an email? Who buys a card when you can text people halfway around the world and have them receive it instantaneously? My heart soared with the care and thought that went into the card – and I knew I wanted to send one back.
When I was a kid, I used to spend hours folding cards from construction paper and decorating them.
There was no occasion too small to be celebrated with one of my handmade masterpieces. I once gave a babysitter a card as a thank you for bringing me a glass of milk, so apparently, I've always been a little extra. I'm not entirely sure how I went from being that kid who made a million cards to the adult who hates going to the post office like poison, but here we are. One of my goals for 2018 is to connect with people in my life in a more real way, so I'm undertaking a project: card making. I think there's something so very special about handmade cards.
The only trouble? My cards still look like an 8-year-old made them in a rush while someone was in the kitchen getting them a glass of milk. I knew I needed some help, so I teamed up with Brittany from Spencer the Goldendoodle. Brittany is a seasoned card maker, excellent designer and all around rockstar.
Our idea was simple: she would design a super cute card, I would turn that design into a free printable card making kit and we'd share those printables with you!
I am so excited to share our first set of DIY Valentine's Day Card.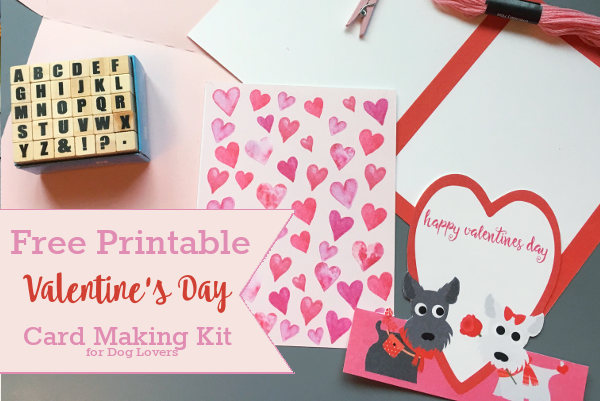 … [read more]