As a member of the Etsy affiliate program and an Amazon Associate, I earn from qualifying purchases.
Since the Mama totally blew it and forgot my Blogoversary, I told her she had better have something totally tasty up her sleeve to share today.

Here's what she came up with:


Shepherd's Pie Pupcakes
inspired by the Mashed Potato Muffins from Culinary in the Desert
Don't the human ones look good? They are.
Mama thinks they're a pretty woofing fantastic way to get rid of leftover mashed potatoes. The only problem is that the original recipe isn't very dog friendly. The Mama knew they could be though!
She decided to change the flavours inside. She thought a Shepherd's Pie flavour dog treats would be a perfect fit for the potato muffin base.
Tasty Tuesday: Shepherd's Pie Pupcake Dog Treat Recipe
Ingredients:
2/3 + 1/4 c. Red Mill Gluten Free Baking Flour
2 tsp. baking powder
1/4 tsp. dried oregano
2 large eggs
1 cup mashed potatoes
1/3 c. beef stock
1/8 c. chopped frozen green beans
1/8 c. chopped frozen carrots
1/8 c. frozen peas
1/2 cup cooked ground beef
Instructions
Preheat oven to 400F.
Stir together flour, baking powder, & oregano. In a separate bowl, mix together eggs, beef stock, and mashed potato. Combine the wet & dry ingredients. Stir in green beans, carrots, frozen peas and ground beef.
Fill mini muffin tins with silicone or parchment paper liners. Fill with batter. Bake for 10 - 15 minutes, until a toothpick comes out clean.
Bone Appetit!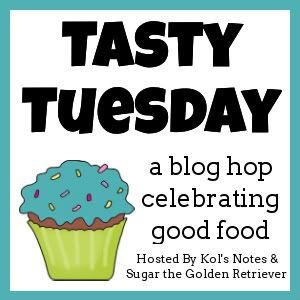 This is a blog hop!
Every week, we invite you to link up your Tastiest Post and Hop On to discover all sorts of new treats recipes, great giveaways and more!
To join in, follow your hosts, Kol's Notes & Sugar the Golden Retriever, grab the badge from our sidebar and add your link to this week's hop!