As a member of the Etsy affiliate program and an Amazon Associate, I earn from qualifying purchases.
Love is in the air at Casa de Kolchak.


Well, I'm calling it love anyways. Mama says that the air smells more like wet dog and flatulence. She's not a romantic, obviously (and those farts are her own fault for force feeding me that tub of frosting.)One thing the Mama does right is treats.


Every year for Valentine's Day, she makes us special fancy pants treats. These yummy snacks are guaranteed to get your tail wagging and impress all the pups at the dog park.
Go ahead and spoil your furry Valentine a bit this month with one of our favourite fancy treats.


The obvious choice is our Liver Whoopie Pies
Do your humans do anything special for their furry Valentine?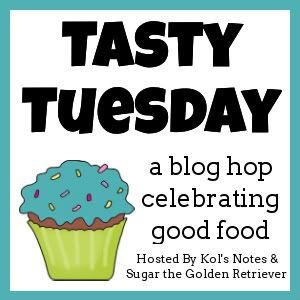 This is a blog hop! Every week, we invite you to link up your Tastiest Post and Hop On to discover all sorts of new treats recipes, great giveaways and more!
To join in, follow your hosts, Kol's Notes & Sugar the Golden Retriever, grab the badge from our sidebar and add your link to this week's hop!