As a member of the Etsy affiliate program and an Amazon Associate, I earn from qualifying purchases.
My birthday is coming.
In just a few short weeks, I, Kolchak T. Puggle, will be 6. My, how the years fly. It rather seems like just yesterday, I was naught but small pup chasing the Felix, snuggling the Mama and begging for snacks. How little I've changed in 6 years. I still do all those things.
Like every year, I've set Mama to the task of making me a very special birthday cake.
While today's treat is not the cake, I daresay it is a rather good cake and one I'd like Mama to make again soon.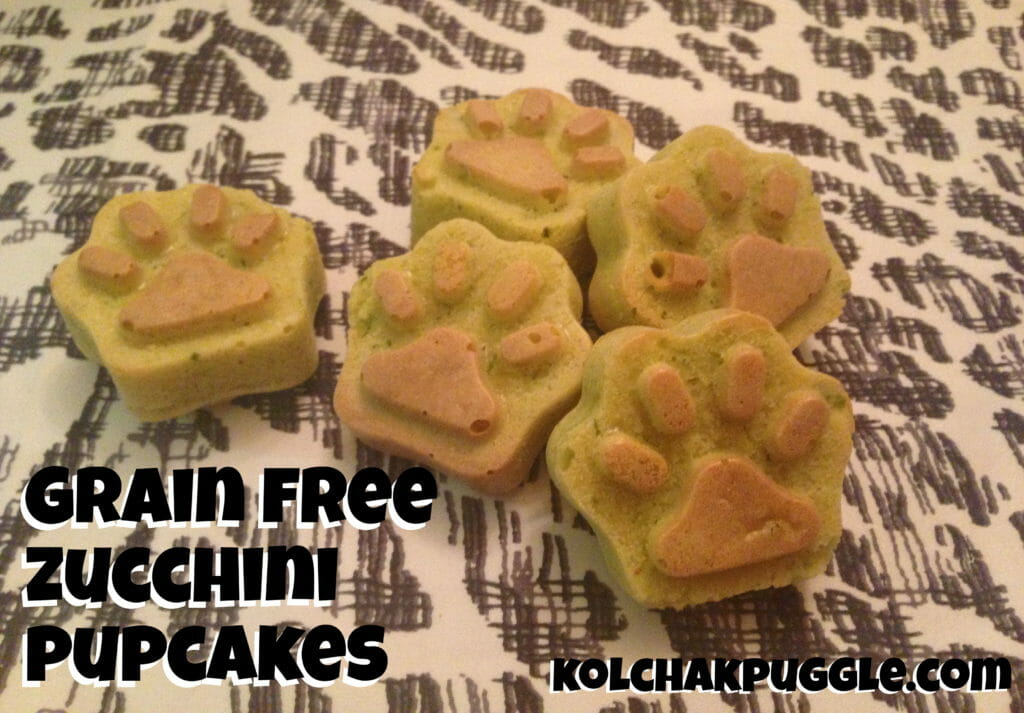 Grain-Free Zucchini Pupcake Recipe
Ingredients:
1 cup finely shredded fresh zucchini
2 eggs
1/2 tsp oregano
1/2 tsp basil
1 tsp. olive oil
1 cup onion free chicken stock (or water)
1 1/4 c Tapioca Flour
1 1/4 c Garbanzo Bean Flour
Optional: 1 tbsp. sundried tomato
1 tbsp. feta cheese crumbles
Instructions
Preheat the oven to 350.
Beat together eggs, zucchini and herbs. Stir in chicken stock (or water). Add flour a little at a time stirring to form a batter. (It should be around the same consistency as pancake batter.) If desired, stir in tasty extras like sundried tomato pieces or feta cheese.
Fill silicon mini muffin cups half full of batter. Do NOT be tempted to overfill them. Place in the oven and back for 20 - 25 minutes, until a toothpick comes out clean.
Allow pupcakes to completely cool before you attempt to remove them from the moulds. Warm pupcakes will break/stick if you try to force them out too soon!
Mama has no idea how these would turn out if you didn't use a silicone tray. We used our paw print tray and we LOVE the way the paw baked just a little darker than the pupcake. Tres tasty looking, oui?
We have to admit that the other side of the pupcake wasn't as pretty. Lookit this hot mess. We love the paw print moulds becuase they come out looking so pretty – even if the other side is a little U.G.L.Y. You can get a mould of your own by clicking here.
What do you think? Would your dog eat these veggie cakes?
______________________________________________________________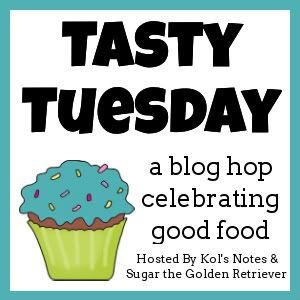 It's Tasty Tuesday!
To join in, follow your hosts, Kol's Notes & Sugar the Golden Retriever, grab the badge from our Tasty Tuesday page and add your link to this week's hop!