As a member of the Etsy affiliate program and an Amazon Associate, I earn from qualifying purchases.
A few years back, Kolchak had a real chunky monkey butt.
No joke. His ideal, healthy weight is 22 lbs, he was weighing in at 27 or 28. Whoops! I had just started experimenting with baking dog treats at home and starting my own treat business. I didn't have much of a clientele yet and 90% of what I made went straight to Kolchak's hips.
It didn't help that the Nana is totally snack happy and loves to hand out treats.
I knew we had to do something to cut the calories, without cutting out the treats.
Our green bean cruncher dog treats became a fast favourite at Casa de Kolchak, but variety is the spice of life, right? One treat definitely isn't enough choices! I wanted to be able to share more low calorie dog treat recipes, so that people who love to give their pets treats can, without packing on the pounds.
A few weeks ago, I tried a new human recipe and I was immediately taken by how dog friendly it was. Kol tried one and liked it, but he wasn't enthralled. I knew I could take the same ideas that made the Green Bean Crunchers a success and apply them to our new Zucchini Crisp Dog Treats.
It totally worked.
Kolchak adores these, Felix is a huge fan and best of all, zucchini is a super low calorie, which makes it a great snack. 1 cup of sliced zucchini has only 18 calories!
Photo Credit: smiteme on Flickr | Some rights reserved
Low Calorie Dogs Treat Recipe: Zucchini Crisps
Ingredients:
2 - 3 zucchinis
2 heaping tablespoons of freeze dried 100% meat treats, like PureBites or WholeLife
Instructions
Preheat oven to 150F or get out your dehydrator.
Wash zucchinis thoroughly. Thinly slice. (I find 1/8 a little too thin, try for around 3/16 - 5/16.)
Place freeze dried treats in a plastic bag and use a rolling pin to crush them to a fine powder. Add zucchini slices to the bag and shake to distribute powder over all the slices.
Lay out zucchini on a baking sheet or dehydrator trays. Bake/dehydrate for 8 - 12 hours, until dried through and crispy. Store in an airtight container.
What's your dog's favourite low calorie treat?
___________________________________________________________________________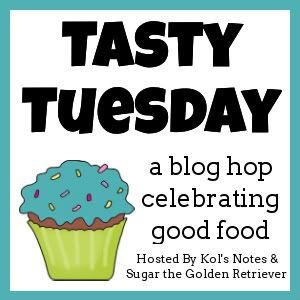 It's Tasty Tuesday!
To join in, follow your hosts, Kol's Notes & Sugar the Golden Retriever, grab the badge from our Tasty Tuesday page and add your link to this week's hop!