As a member of the Etsy affiliate program and an Amazon Associate, I earn from qualifying purchases.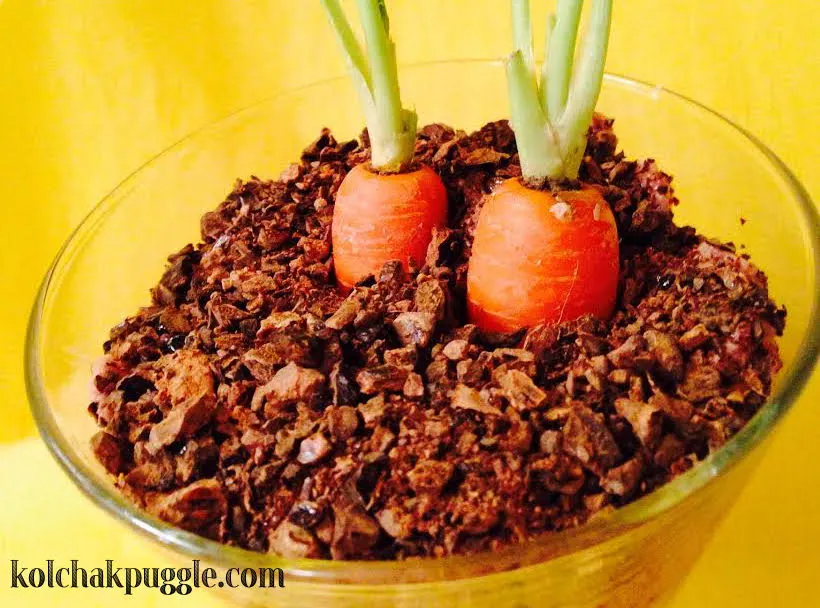 This super easy, three ingredient canned dog food treat recipe inspired by kid's "dirt pudding" is adorable and guaranteed to drive your dog wild.
* * *
I've had gardening on the brain lately.
Can you blame me? The sun is out, the birds are chirping and I am dying to get out and play in the dirt. The only problem? We don't have a garden. WHOMP WHOMP. We do, however, have a spacious patio, lots of room for a container garden and the desire to create the perfect dog friendly deck. Even though it's still a tad early, I'm all over the Pinterest (I know, surprise, surprise, right?) pinning ideas for my perfect dog friendly garden and an awesome pet friendly patio. Still, until I can put my grand master scheme to reality (some after BlogPaws) I had to settle with playing in the dirt of another sort.
This week I'm making dirt pudding for dogs.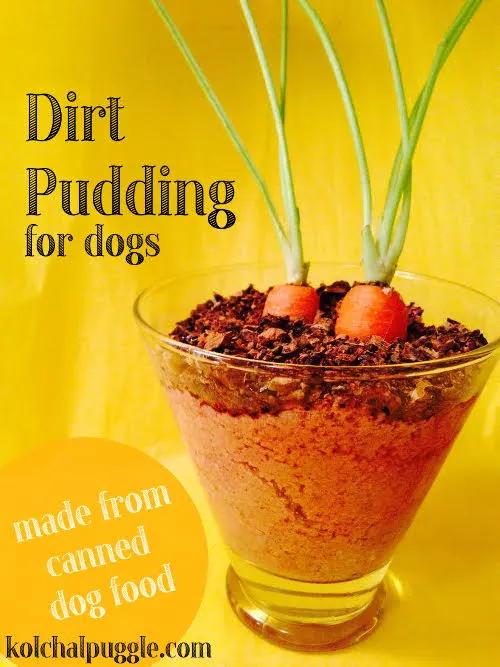 I know! I'm excited too, this ridiculously easy dog treat recipe took about 1 minute to make, it looks so cute and the Kol's Notes dogs were drooling over it. What's more, since this dog treat is made from canned dog food, it's one you don't even have to feel guilty about giving it. It can even be used as a special dinner for your furry friend.
I love creating canned dog food treat recipes because they are so simple.
Anyone with a few spare minutes and a little love in their heart can make it!
Are you planting a dog friendly garden? What's your most important thing you want in a dog friendly deck?