As a member of the Etsy affiliate program and an Amazon Associate, I earn from qualifying purchases.
One thing we always have in the fridge at Casa de Kolchak is hard boiled eggs.
They're a staple around here. I love them. The dogs love them. They're easy and they're good for us. It's kind of a no brainer. When ever I feel snackish, I'll cut one in half, scoop in a little mayo and spices and make myself a devilled egg. I always feel a little bad giving the dogs a plain, ol' egg while I have delicious, devilled egg-y goodness.
I knew I had to make them a dog friendly version that they would love, but I'm also pretty lazy (and still suffering from a carpal tunnel flare up), so it also had to be really easy.
Here's what you need:
Hard boiled eggs
High quality, 96% meat canned dog food
How we do it:
Peel the eggs and slice in half. Scoop out the yolks and add 3/4 tsp. of canned food for every egg yolk. Mash together until smooth.
Place the canned dog food and egg yolk mixture into a piping bag and pipe into the egg whites (or just scoop it in with a spoon.)
Watch your dogs go nuts for this tasty dog treat recipe.
Have you ever made your dog eggs? Do they like them?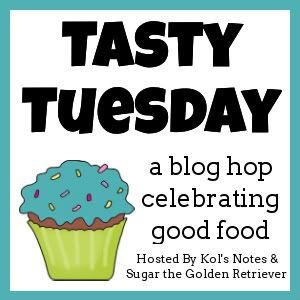 Every week, we invite you to link up your Tastiest Post and Hop On to discover all sorts of new treats recipes, great giveaways and more.
To take part, follow your hosts, Kol's Notes & Sugar the Golden Retriever, grab the badge from our sidebar, get the code for your post, and add your link to this week's hop!What are you waiting for? HOP ON!