Now that the weather has changed, we're hitting the road a lot more often.
There's nothing quite so great as hitting the town, exploring our neighbourhood, or going on a dog friendly day trip. When we're going to be away from home for a bit, I always make sure to pack water and a few snacks, just to keep my busy dogs happy. I'm not a huge fan of traditional treat pouches (affiliate link) though. I find them a bit bulky, so I came up with a few ways to pack dog treats to go that are simple, easy and much handier than an awkward drawstring pouch.
#1: Magnetic Spice Jars
Oh. My. Woof, you guys! I love these little containers, especially for our weekly Sunday Funday trips to the Starbucks. What makes them so great? The magnet on the bottom is perfect for holding down napkins on the metal bistro tables and the wide opening is the perfect size to shake out a few kibbles, some little carrot chunks or tiny treats, like the Fruitables Skinny Minis.  And at $7.95 for three, I don't feel like a jerk when I lose one.
#2: The Dexus H-DuO
OK, so this one is admittedly a bit pricey. I don't care how cool it is, I'm probably not going to spend $20 on something I am going to lose. I'm too forgetful for nice things and anything that I can't tuck into my dog walking bag will get left behind. However, this neat water bottle is divided into two parts, one side for water and the other for a human sports drink – OR for snacks. It's kind of brilliant… if they could figure out how to keep me from losing it.
#3: Reusable Snack Bags
Is it wrong that I think the best thing about these is the MONSTERS INCORPORATED PATTERN?! These tiny little zipper pouches are kind of like a pencil case for snacks. They're great for tossing into your bag and heading out.
#4: Boon Snack Ball
These little balls screw apart for easy cleaning, swivel open at the top for easy snack access and (drum roll please) they're dishwasher safe.
#5: A silicone change purse
These tiny little change purse hold just a few snacks, they're so easy to snap open & closes and since they're silicone, they rinse clean really easily. Plus, they're really reasonably price – less that $3 each!
 How do you pack your dog's snack for an afternoon out or a day at the park?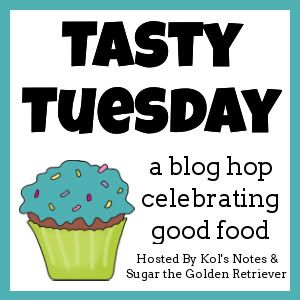 It's Tasty Tuesday! To take part, follow your hosts, Kol's Notes &  Sugar the Golden Retriever, grab the badge from our sidebar, get the code for your post, and add your link to this week's hop!
Comments
comments