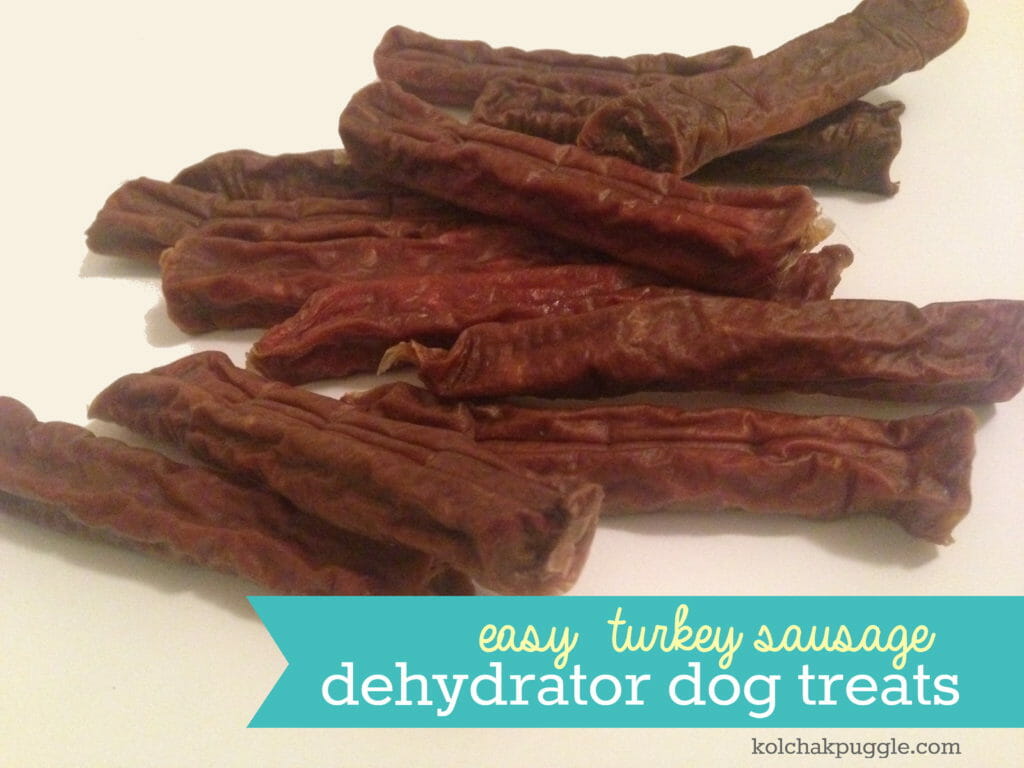 Back in the day, before I knew better, Felix used to love those dried sausage dog treats that you get at the pet store.
The only problem? He really shouldn't eat them. They're usually made of beef and often they have grain in them. Can you say allergy flare up? So, for the past few years, he hasn't been allowed to have them…even though they're like Felix crack. Seriously, y'all, he grabs the treat, romps around with it, and rolls on it a bit before hunkering down to eat it. It's ridiculous and adorable.
He loves these copy cat turkey sausage dehydrator dogs treats just as much as the originals.
Only these are better for him, super easy to make and you can't beat the price.
Easy DIY Turkey Sausage Dehydrator Dog Treats
Ingredients:
Plain, unseasoned turkey or chicken sausages - I chose ones that had no grain or fillers in them and I read the label carefully to be sure there was no onion or other "spices".
Instructions
Lay sausages out on dehydrator trays. Turn on dehydrator and allow sausages to try for around 24 hours, until they break crisp.
Store in a resealable bag in a cool, dry place. Do not refrigerate.
Seriously. It's THAT easy.
Healthy, delicious dehydrator dog treats with almost no work at all.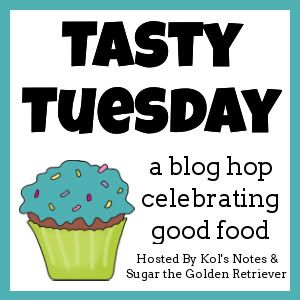 Every week, we invite you to link up your Tastiest Post and Hop On to discover all sorts of new treats recipes, great giveaways and more.
To take part, follow your hosts, Kol's Notes &  
Sugar the Golden Retriever
, grab the badge, get the code for your post, and add your link to this week's hop! What are you waiting for? HOP ON!
Comments
comments