As a member of the Etsy affiliate program and an Amazon Associate, I earn from qualifying purchases.
Summer is one of my favourite times of the year.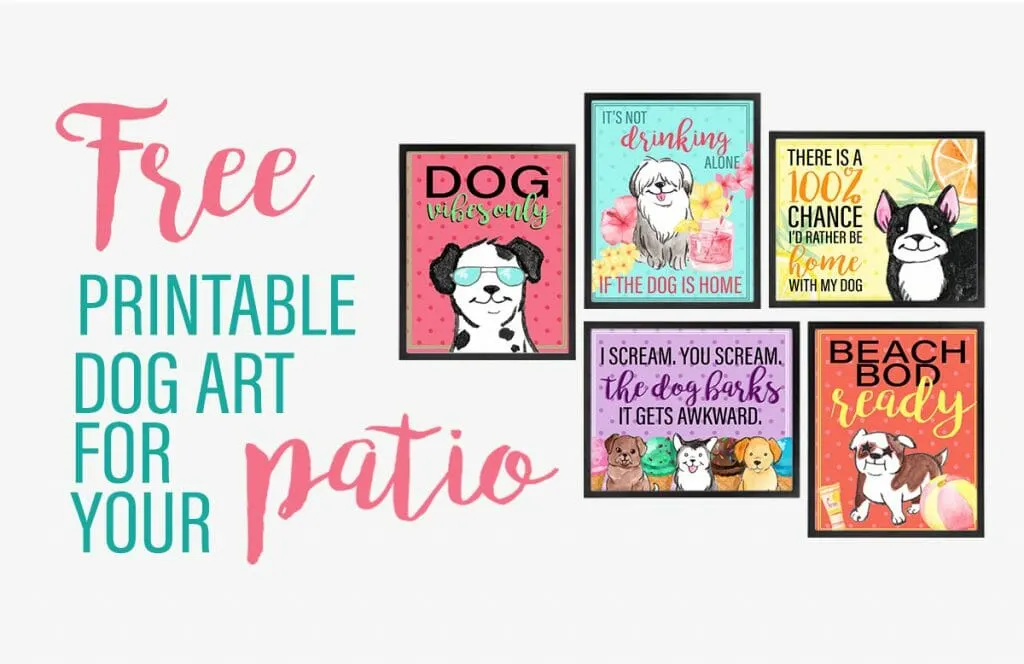 No. Strike that. It's my favourite time of year. I love feeling the sunshine on my face. I'm always excited to take Kolchak on an adventure or to check out a new dog-friendly event. I'm busy in the summer – there's a lot of travel, socializing and fun.

But, um, this summer will probably be a little different for me. For all of us, really.
Social distancing will remain important in many places. Kol and I have several vulnerable people in our lives and we will do what we need to ensure their safety, which means dog-friendly restaurant patios, events, and busy parks might not be on the agenda this year.

The deck in our new apartment is quite a bit bigger than our deck upstairs was, so I decided to refocus on creating a lovely, inviting outdoor space for Kolchak and me to enjoy and that I can invite friends and family to enjoy with us.

I'm really happy with how it's shaping up.
One of my favourite things to do is to hang art in outdoor spaces.
After all, my deck is an extension of my home and I have art hanging pretty much everywhere else, why not outdoors?!

The problem is that outdoor art can be pricey, some frames designed for outdoor use sell for over $100. Metal prints or weatherproofed canvases aren't cheap either. My Solution?
Cheap plastic frames, some kitchen and bath sealant and free printable art make the perfect solution to add some personality to your outdoor space.
That's why I designed this set of free printable summer dog art perfect for adding to any deck space. I went with bright, fresh colours, adorable puppies and some fun sayings. Featuring dog art from Pipz Designs and backgrounds from Jessica Sawyer Designs, these summery prints will add some fun to your outdoor oasis.

The best part is? They can be changed out regularly!
I would love to see your outdoor spaces! Print our free printable dog art, hang it in your outdoor spaces and share it in the comments or tag us (@kolsnotes) on social media!
Download free printable summer dog art for your patio here
Want more summer fun for you and your dog? Check out these posts: