As a member of the Etsy affiliate program and an Amazon Associate, I earn from qualifying purchases.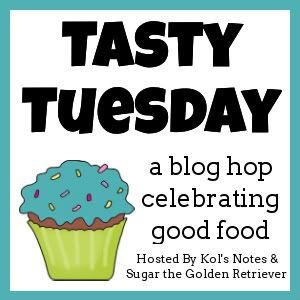 Kol is still pouting about the terrible way I abandoned him this weekend.


Frankly, he's being a real jerk about it. I'm getting the cold tail, so to speak. He won't snuggle. He keeps "woofing" at me. It's awful. My dog is being an insolent brat!
I knew that my only hope for redemption would be a Tasty Tuesday treat that he loves.
Nothing rights a wrong in Kolchak Puggle's world like a meaty treat. It's been a scary for dog lovers everywhere, as the FDA has released a letter of caution to pet owners after they have seen an increase in illnesses related to chicken jerky treats made in China. They are encouraging owners to be watchful for decreased appetite, decreased activity, vomiting, diarrhea, increased water consumption and/or urination. Is your dog exhibiting any of these symptoms? Stop feeding the chicken jerky treats right away. If symptoms persist for more than 24 hours, see your dogtor. There is a chance that some serious stuff is going down, like kidney failure or Fanconi Syndrome.
Ever wonder how why those jerky treats are such a great deal? Check out this post from Bold Raw. It shows you exactly what goes into a 1 lb bag of treats and why that $13.00 price tag should concern you.
Well, that is some scary stuff.


Kolchak loves jerky treats. Heads would roll at Casa de Kolchak if I cut him off his jerky treats. Let's face it. I talk a good talk and pretend I'm in charge over here, but Kolchak rules the roost. I just have the thumbs. I am pretty sure that if there was a jerky treat drought at our house, I would never get snuggled again.
Good thing jerky treats are super easy to make.


Like really easy. You are going to wonder why you ever bought those cheap crappy treats. We have a NESCO Countertop Dehydrator and it is *perfect* for making Jerky treats for your dogs. At under $100 it's a great investment in your pet's health and they will LOVE you for it. If you don't have a dehydrator, that's OK too! You can make these right in your oven.
Ingredients:






Meat – whatever is on sale. Make sure you chose fresh, high quality, human-grade meat. Nothing old or spoiled. Nothing labelled "not for human consumption". If you wouldn't eat it, then please don't feed it it your pets!
This week my local grocery store had beef roast on sale for $3.00/lb, white fish fillets on sale for $3.65/lb and my another store is featuring Chicken breasts $2.59/lb. What's on sale at your grocery store? (Stick to lean meats!)
Slice meat into thin strips and lay out on a cookie sheet lined with parchment or drying rack.
OVEN METHOD:
Bake at 350F for 45 – 60 minutes. Reduce heat to 150F and bake for 3-4 hours or until dried all the way through, flipping once.
DEHYDRATOR METHOD:
If you have a counter top dehydrator, this is the perfect time to pull it out. Our dehydrator gets quite the work out. For anyone interested in making healthy dog treats at home, I highly recommend one! Lay out chicken on dehydrator trays and dehydrate over night. (Make sure that your dehydrator heats to at least 165F. If it doesn't, we recommend baking these in the oven, as above for 45-60 minutes before you put them in the dehydrator.)
Treats are ready when they are completely crisp and there is no moisture in the center when you break one in half.
Lookit that. Doesn't it look…tasty? (*gags*) I'm not trying them, but these little babies are like Koly Krack.
Store them in an airtight container fr up to 30 days. Serve as treats. Remember! Treats should be a very small part of your dog's diet!)
Do you think your dog would like them?
**Please note that we received no promotional consideration from NESCO for this endorsement, but if they wanted to send us stuff, that would be freaking sweet***
Happy Tasty Tuesday! This is a blog hop!
Every week, we invite you to link up your Tastiest Post and Hop On to some other blogs to discover all sorts of new treats and snacks. We encourage you to link up to your
Original Dog Treat Recipes (if posting someone else's recipe, you should always get permission first. Otherwise, that's theft brotha.)

Human Recipes (Please ensure your post makes it clear they are HUMAN TREATS!)

Dog Treat Reviews

Dog Treat Giveaways

Pictures of you enjoying your favourite treat
And all things snack and treat related!
To take part:
Follow your hosts, Kol's Notes & Sugar the Golden Retriever

Grab the badge above for your post

Add your link to this week's inLinkz tool
What is YOUR tastiest treat?
All posts are the property of Kolchak's Kitchen and Kolchak Puggle/Jodi Chick. Please ask before reposting content. All reposts must link back to our site. Thank you!