As a member of the Etsy affiliate program and an Amazon Associate, I earn from qualifying purchases.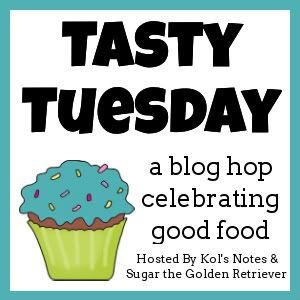 It's Tasty Tuesday!
I love Tasty Tuesday. The snacks. The treats. The eating.
I love the eating!
One of my very favourite eating holidays is coming up. Oh, not for me. For my US friends. Frankly, I'm so jealous that I might just celebrate it again. You know, just for fun.
Everyone roasts a turkey just for fun right?

No? Just my crazy Mama? That's cool. She's crazy as a jaybird, but if she cooks a turkey, I'm gonna score some nommy treats.
I love leftovers!
At our house there are always a ton of leftovers. The Mama knows how to cook for 2 or 20. There is no in between. That means there is usually ample dog-friendly left overs for us to share a tasty meal or two and to make some yummy snacks!
Wondering what to do with all those leftovers?
I highly recommend making Turkey Tasties. They are like totally delish. Plus – if you're lucky, the kitchen slave will cut them into cute shapes. Like mooses and bears. I love a nice moose shaped cookie. It feels so…Canadian.
Wanna make Turkey Tasties?
You know you want to
make Moose cookies too.
Let's do this.
Ingredients:
2 c. leftover turkey
1/4 – 1/2 c. low fat, low sodium chicken stock
1 1/2 c. mashed leftover sweet potato, squash or other veggies
1 1/2 – 1 3/4 c. potato flour
(or regular flour if your dog is wheat tolerant)
1/2 tsp garlic powder
(**optional: we know some people do not believe that garlic should be used for pets. We use it here and believe that for healthy pets in small doses for flavouring or therapeutic doses, it is not harmful and can be a healthy addition to your dog's diet.)
1/2 tablespoon low-sodium chicken bouillon
1/2 tsp. baking powder
1 egg white for egg wash (**optional)
TIP: No leftovers? Bake a large chicken breast or turkey breast and use that instead!
Preheat oven to 350F
Break turkey into small pieces. In a food processor, blender or (my fav!) the Magic Bullet, combine turkey and stock to make a paste. (If the turkey is dry, you can add a little extra stock!)
In a large bowl, combine turkey paste, sweet potato, flour, garlic, bouillon and baking powder. Mix well. Get in there and Take chances! Get Messy! Make mistakes! (If you are using fresh turkey, you may need to add an extra 1/2 c. of flour to stiffen up the dough.) The dough should not be *gooey* between your fingers, but it shouldn't be "stiff" either. I almost thought the dough would be too flimsy to work with, but it was perfect.
Liberally dust the counter with flour. Roll to about 1/4″ thick, sprinkling flour on top as needed to keep dough from sticking. Use a cookie cutter to cut out shapes – or a knife to cut into squares., if your dog isn't particular about the shape of their treats ;0)
Place on a cookie sheet. Beat the egg white thoroughly, then brush the tops of the cookies to give them a nice shine.
Bake for 20 – 25 minutes or until golden brown. For crunchy cookies that will keep longer, turn oven down to 150F and bake for an additional 2 hours.
PSSSSSSTTTT! Want to check out more of our treat recipes? We shared two new recipes during our Blogpocalypse Blogathon! Check out the
Zombie Brain Treats
and the
Zombie Skin Chips
!
THIS IS A BLOG HOP!
Every week, we invite you to link up your Tastiest Post and Hop On to some other blogs to discover all sorts of new treats and snacks. We encourage you to link up to your:
Original Dog Treat Recipes (if posting someone else's recipe, you should always get permission first. Otherwise, that's theft brotha.)

Human Recipes (Please ensure your post makes it clear they are HUMAN TREATS!)

Pictures of you enjoying your favourite treat
And all things snack and treat related! To take part:
Follow your hosts, Kol's Notes & Sugar the Golden Retriever

Grab the badge above for your post

Add your link to this week's inLinkz tool
What is YOUR tastiest treat?
All posts are the property of Kolchak's Kitchen and Kolchak Puggle/Jodi Chick. Please ask before reposting content. All reposts must link back to our site. Thank you!