In the summer, the dogs and I LOVE to share frozen treats. I don't always want to be making two recipes, one for them and one for me. It's summer and the living it supposed to be EASY! That's why I absolutely love it when I can make a treat that both the dogs and I love.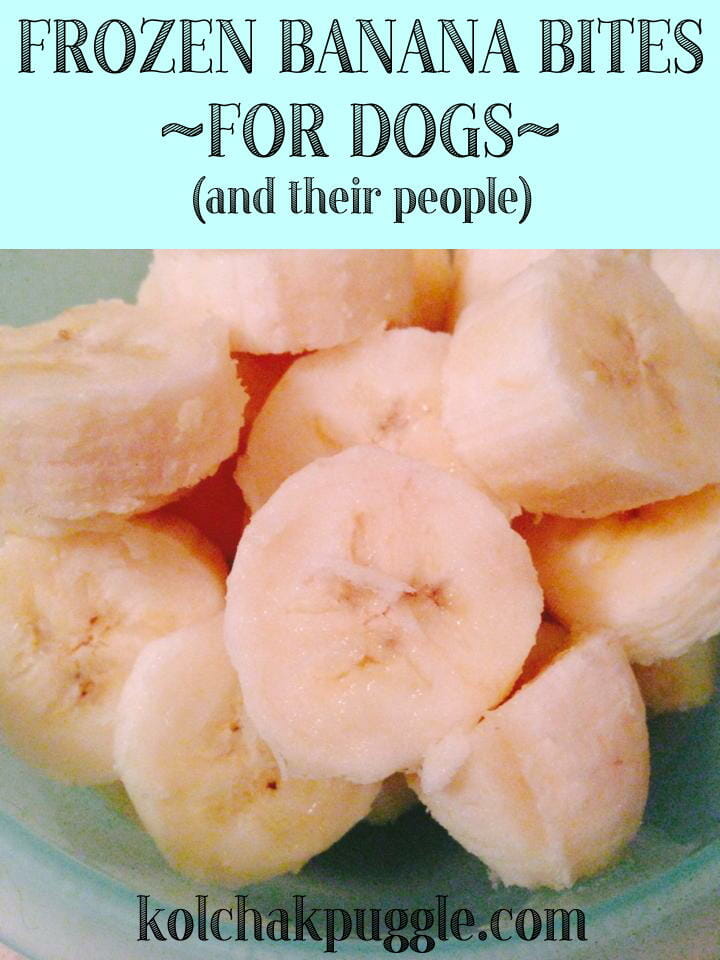 These treats are so easy to make. The thin coating of peanut butter adds just a hint of sweetness and the banana is so creamy and sweet.
Frozen Banana Bites for Dogs (and their People)
Ingredients:
2 - 3 slightly over ripe bananas
1/4 c. - 1/2 c. of natural, unsweeted peanut butter
optional: finely shredded coconut or other "coating"
If your dog is grain tolerant, oatmeal or graham crumbs are nice
If your dog hates fruit, try crushed freeze dried treats, like liver treats
Instructions
Line a baking sheet with plastic wrap.
Peel banana and slice into bite sized pieces.
In the microwave or over a double boiler, melt peanut butter. One at a time, toss the banana slices in peanut butter, lift out with a fork and allow the excess to drizzle off.
If desired, toss in a coating, such as shredded coconut.
Place coated bananas on the baking sheet, taking care that they don't touch. Place the tray in the freezer and freeze 2 - 3 hours, until bananas are frozen.
Store in a sealed container and serve, as desired.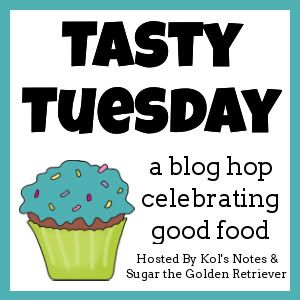 This is a blog hop!  
Every week, we invite you to link up your Tastiest Post and Hop On to discover all sorts of new treats recipes, great giveaways and more!
To join in, follow your hosts, Kol's Notes &  Sugar the Golden Retriever, grab the badge from our sidebar and add your link to this week's hop!
Comments
comments