As a member of the Etsy affiliate program and an Amazon Associate, I earn from qualifying purchases.
Sometimes when it's hot out, I'm too tired and lazy to do much of anything expect lay in front of the fan. These ridiculous easy frozen dog treats are easy enough for anyone (and I mean ANYONE) to make and the dogs love them. They're also great for dogs with allergies or dietary restrictions.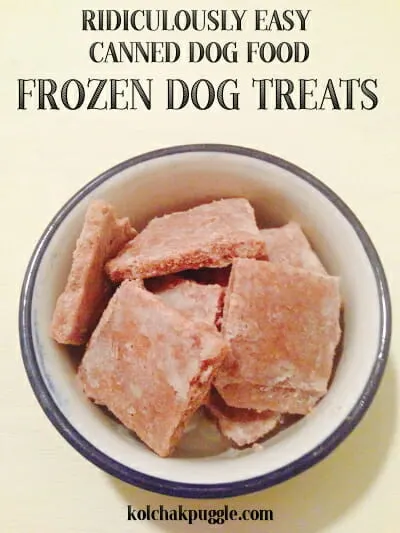 Sometimes Koly and Fe think the simplest treats are the best. You don't have to buy fancy dog ice creams or bake crazy treats to share a healthy frozen dog treat with your favourite Fido.
These canned food frozen dog treats are super easy and your dog will love them.