As a member of the Etsy affiliate program and an Amazon Associate, I earn from qualifying purchases.
Where does the time go?
I've barely got Christmas put away and here we are at Valentine's Day! I have so much fun stuff to show you guys this week, but I wanted to kick it off with something SUPER simple and oh so cute.
The fastest way to a dog lover's heart is through their dog.
And the fastest way to a dog's heart is through their stomach. Recently, Barkworthies sent the boys a selection of chews. I was thrilled because the boy absolutely love these treats the best way for me to get a few things done around here is to toss them a bully stick or a trachea chew.
A chewing dog is a happy, quiet dog, apparently.
Since my dogs loved these chews so much, I wanted to give them to some of my favourite pooches for Valentines Day.
*Squeeeee* Is it just me or is a FELIX Valentine the perfect way to say "I love you". I adore that fuzzy face.
Do you want to tell your special pooch that you "chews" them this Valentine's Day?
Then, pair them with your dog's favourite chewy treat and share the love. (When you print this page, make sure you check the "fit to page" box. Everyone's printer settings are a squitch different and this ensures they fit nicely on a single page.)
Are you giving your pooch a Valentine this year?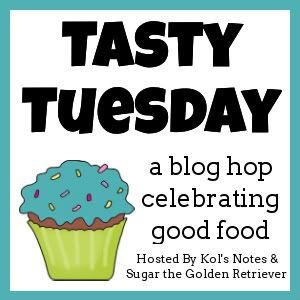 This is a blog hop! Every week, we invite you to link up your Tastiest Post and Hop On to discover all sorts of new treats recipes, great giveaways and more! To join in, grab the badge and add your link to this week's hop!
');