As a member of the Etsy affiliate program and an Amazon Associate, I earn from qualifying purchases.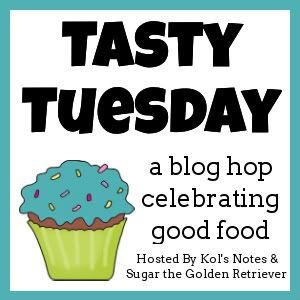 Celebrate good times. COME ON!


It's a celebration! the Mama is officially on vacation. It's time to party it up! We're going to braid each other's hair and go for walks and eat eat ice cream Sundays. It's going to be absolutely magical.
What's that Mama? We're not doing ANY of that?!


What the bark? What do you mean you still need to do all your Christmas shopping, a crap load of wrapping and plan an elegant Christmas brunch? Can't you do that on YOUR time? Vacation time = Koly time. It's in my contract.
Fine. While the Mama is off taking care of her Christmas Crazy, you and me are going to celebrate another great holiday.


If I'm not mistaken, tonight is the first of the eight crazy nights of Chanukah. (Did I spell that right? Seriously, the word is all sorts of complicated and then you google it because you hate sounding stupid on your own blog and google only makes it worse.)


Whatevs. I'm spelling it Chanukah. I apologize in advance if it's wrong.


A bunch of pet bloggers were chatting over on the Blogpaws Community about our holiday blogging plans. My only plan was to make some Tasty Christmas treats. So far we've made Gingerbread Dog Treats, Christmas Chicken Bark & a Gingerbread Kong Stuffing Recipe. The conversation turned to Chanukah and I realized that I had never even thought to explore the tasty world of traditional Chanukah treats. What the woof was I thinking?
Thank you so much to Caren from Dakota's Den for sharing the human recipe that inspired today's treat with us. The Mama gorged herself on them this morning and she's already thinking about making them again.
We're loving the latkes




What are latkes you ask? Well, it's just a fancy pants word for potato pancakes. I like potatoes. I like pancakes. I think I'm going to like these latke things too.
You need:
Latkes:
1 cup peeled, shredded potatoes
1 tablespoon flour
2 eggs, beaten
drizzle of olive oil (don't use extra virgin, it burns too quick)


Traditionally, Latkes are fried, to symbolize the Miracle of the Oil, but here at Casa de Kolchak, fried foods are so strictly forbidden they might as well be treif. We used just barely a drizzle of oil at high heat and they turned out great. I certainly didn't complain about them being starchy like some humans might.
Topping:
1 cooked chicken breast
1/3 c. water
optional: chopped green beans
In a large bowl, mix together potato, flour and eggs. Barely drizzle a very small amount of oil in a skillet, move it around to cover the pan and heat to medium-high heat. Place large spoonfuls of batter into the skillet, pressing flat to about 1/4″ thick. Brown on one side, then flip and brown the other. Rest latkes on a paper towel to drain off.
Finely chop the chicken breast. In a food processor, blender or magic bullet, blend, adding water as needed until smooth.
Garnish 1 pancake with a dollop of chicken and a sprinkle of green beans.
Enjoy latkes with your dog!
Happy Chanukah Everydoggy! Mama has to go hum Adam Sandler under her breath all day now…
♫

You don't need deck the halls or jingle bell rock
Cause you can spin the dreidl with captain kirk and mr. spock ♪


Do you always make one special holiday treat for pups or peoples? We'd love to hear about it!
This is a blog hop!
Every week, we invite you to link up your Tastiest Post and Hop On to some other blogs to discover all sorts of new treats and snacks. We encourage you to link up to your
Original Dog Treat Recipes (if posting someone else's recipe, you should always get permission first. Otherwise, that's theft brotha.)

Human Recipes (Please ensure your post makes it clear they are HUMAN TREATS!)

Dog Treat Reviews

Dog Treat Giveaways

Pictures of you enjoying your favourite treat
And all things snack and treat related!
To take part:
Follow your hosts, Kol's Notes & Sugar the Golden Retriever
Grab the badge above for your post

Add your link to this week's inLinkz tool

get the InLinkz code

to display on your blog
What is YOUR tastiest treat?
All posts are the property of Kolchak's Kitchen and Kolchak Puggle/Jodi Chick. Please ask before reposting content. All reposts must link back to our site. Thank you!