As a member of the Etsy affiliate program and an Amazon Associate, I earn from qualifying purchases.
It's been a hectic week at Casa de Kolchak.
So hectic that the Mama hasn't gotten in the kitchen even one single time. ::GASP:: I know! What the woof is up with that? What exactly does she think she's doing?
So this week, instead of some great new treat that rocked my world, we're sharing all our favourite cool treats for hot dogs.
Cheesy, delicious and oh so very easy. Dogs love 'em. People love making them. Cheese please!
Remember jell-o salad and how it wiggled and wobbled and was generally awesome? Did you know it can be made dog friendly? Yeah. Awesome.
3. Stuff & Freeze Trachea Chews
Casa de Kolchak dogs love a frozen treat that lasts a while. These Trachea chews are just the solution.
Chicken ice cream + veggie "sauce" – what's not to love? Plus, it's actually easy to make!
5. Leftover Love Frozen Treats
The humans are always having these BBQs where they don't share a darn bite. Help them turn leftovers into love with these tasty treats.
______________________________________________________________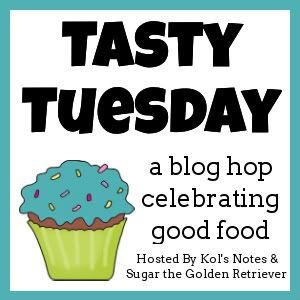 It's Tasty Tuesday!
To join in, follow your hosts, Kol's Notes & Sugar the Golden Retriever, grab the badge from our Tasty Tuesday page and add your link to this week's hop!